Bidder Reviews for Kleinfelter's Auction, Inc.

(

38

)
1-38 of 38 Reviews
Great Experience
Excellent customer service and I love the sofa. Thank you!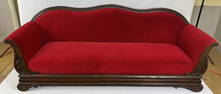 Great High End Jewelry
Accurate descriptions and great shipping time and very reasonable shipping. They ship right to your door. Would recommend 100 %


Easy online bidding!
Very easy to register, view items, and place bid. I like that the site indicates what the total price would be including buyers premium before I place the bid.

Kleinfelter's Auction, Inc.
Oct 19, 2020
Thank you so much for the feed back!!

I love on line bidding
Best thing to get you through COVID


Kleinfelter's Auction, Inc.
Oct 19, 2020
, We are so sorry you had issues with the Fall Antique sale. We had several customers who had trouble signing on due to a breech in the LA system. Hopefully next time it will go more smoothly. BUT we are thrilled that you always entrust us to sell your treasures and value our regular consignors!!




In the style of..... is not the same as origin.
The description of the lamp was not quite accurate. In Danish style is not the same as Danish. Danish means it's made in Denmark. The item was listed as if it was Danish, which it wasn't. The shipping was insanely expensive. But the reason for the one star for shipping is because someone cut off the plug and I was unable to get it back on. I had to purchase a new plug.

Kleinfelter's Auction, Inc.
Oct 19, 2020
We are sorry you were not pleased with your experience! If you ever have any questions about an item you can always reach out to us. Our catalogin dsescription of "Danish style" is not intended to mean it is made in Denmark it means the style and attributes of the piece mimic Danish craftsmandship. If an item were made in Denmark or authentic we would include pictures of the markings or country of origin. You are always welcome to contact our thris party shipper Mail Dock for shipping estimate. When they contact our customers they provide a range of options according to size, weight and timing. If you every received a damaged product please make us aware of that. We would compare our catalog photos to how you received the item. Every item is insured therefore if it was damaged after it left our building or during shippment Mail Dock would refund you the amount of your purchase and the shipping fees.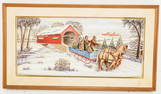 Excellent service from start to finish.
Excellent service from start to finish. Thank you.

Very well organized auction facility. Quality merchandise, accurate descriptions
Professional auction house, well organized, knowledgeable, accurate description and excellent service. Quality type business.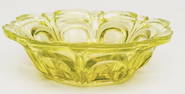 A great experience from beginning to end.
This was my first purchase with Kleinfelter's Auction, Inc. My items were as good if not better than described. The photos accurately represented the items and showed the flaws. All of the items were either as good or better than depicted in the photos. The shipping was effortless. The items were well packed and promptly shipped. Unlike most auction houses, the shipping costs were extremely reasonable. Overall, the service was great-especially during these uncertain times. Thank you very much for a super positive experience. I will be back!!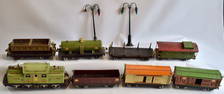 Michael
Lexington Park, MD
Kleinfelter's is a very professional, ethical auction house.
Kleinfelter's Auction is quick to respond to issues and communications. If here is a legitimate problem, they will fix it! I give them my highest recommendation.
Guiusseppi
Mechanicsburg, PA
Larry
Highland Heights, OH
I had no problems
Everything was good
Great service
Great service


Would 100 % recommend!
I had an issue with picking up my items on time and they were very helpful. Friendly staff, great people to deal with. Will definitely do business again.